Russian blue cats are incredibly loyal companions. They are independent, easy to train, and affectionate with their family. If you are looking for a breeder of Russian Blue Cat, we can assist you. We have carefully selected reputable breeders who produce beautiful Russian Blue kittens.
List of Russian Blue Cat Breeders in Ontario
| | | | | |
| --- | --- | --- | --- | --- |
| Breeder | Address | Phone | Email | Website |
| Kittica | Toronto, Ontario | (647) 675-2787 ​ | [email protected] | https://www.kittica.com/ |
| Russian Blues | Toronto, Ontario | N/A | [email protected] | https://russianblues.ca/ |
Kittica
We are a small cattery run by a family in Toronto, Ontario, Canada. Our cats conform to the most stringent breed standards and are of champion quality. They share our home with us (not in cages). They receive excellent treatment and are our buddies (not income source). We treat them with affection and courtesy. We are trustworthy breeders who exclusively breed purebred Russian Blue cats. We are members of two feline organizations (TICA and CCA-AFC). We are honest with our customers and delighted when new families adopt our kittens.
Address: Toronto, Ontario
Website: Kittica
Email: [email protected]
Phone: (647) 675-2787 ​
---
Russian Blues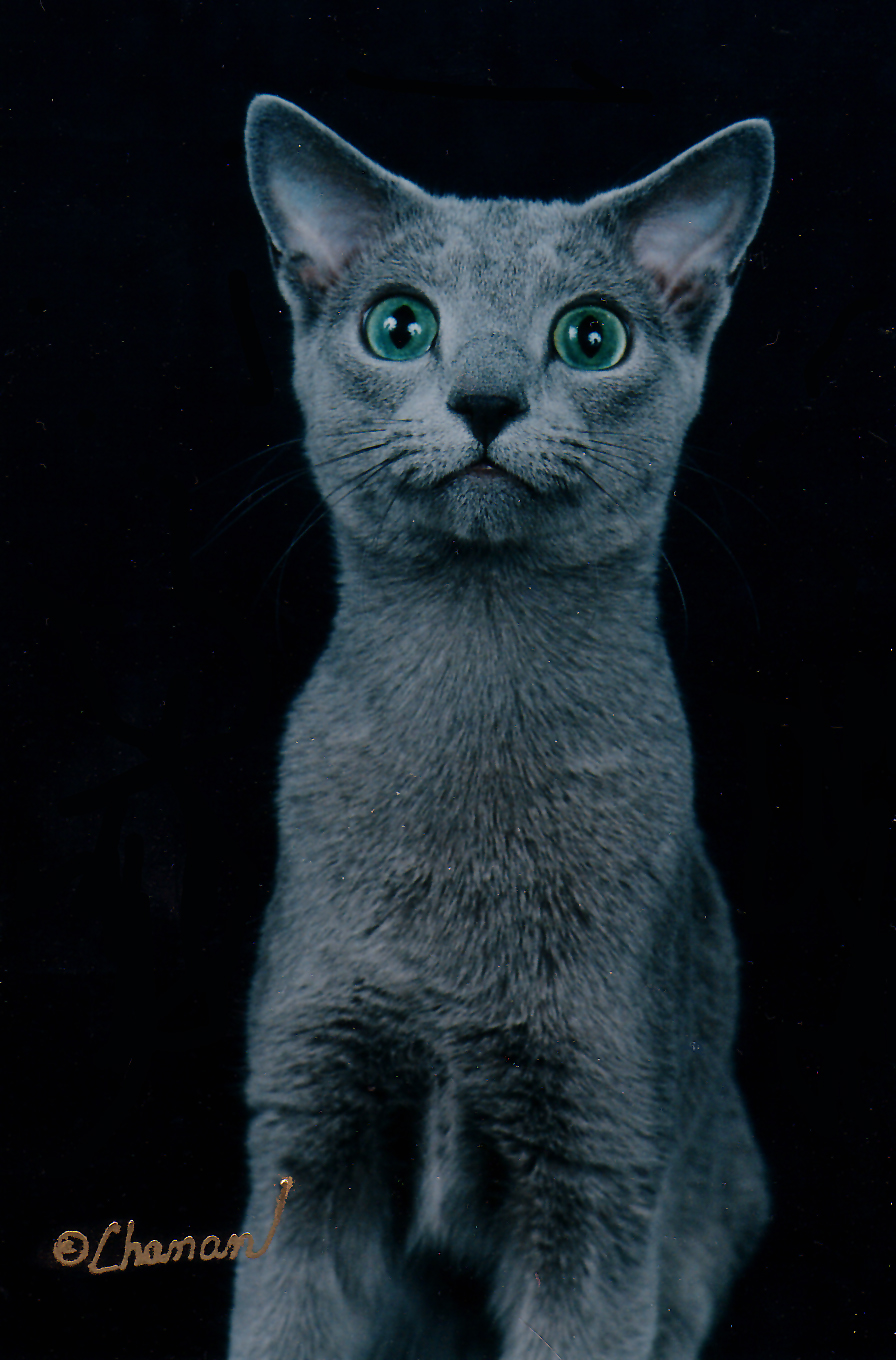 Since 1970, Talisker Cats and Kyina cattery have maintained a tradition of excellence. Today, they only breed happy, healthy, and loving Russian Blues. Russian Blues have silver-tipped coats, angelic smiles, and large emerald-green eyes that captivate everyone they meet. The combination of their stunning good looks, intelligence, and playful nature will steal your heart!
Amanda has always had a passion for cats, which she has combined with her love of books to create an extensive cat library containing numerous antique cat books and periodicals. She also enjoys contributing to the Gutenberg Project as she gradually makes them available online. Amanda has worked with numerous breeds over the years, and her vast experience contributes to her expertise as an Approved All Breed judge for The International Cat Association (TICA). She is also a Ring and School Instructor and a Judge of Merit. Amanda also tracks Russian Blues worldwide in a database containing more than 13,000 entries, allowing her to connect modern cats to those that founded the breed in the late 1800s.
Bailey's other interest is motorsports, and the cats can frequently be found watching F1 races or other forms of racing. Bailey also enjoys hunting for cat- and beer-related antiques in the Greater Toronto Area (GTA).
Together, Amanda and Bailey take great pleasure in their garden, which serves as an oasis during the summer. From plants to water features, the garden in Ontario is slowly evolving, while the backyard barbecue provides gourmet meals to enjoy during the summer months.
Address: Toronto, Ontario
Website: Russian Blues
Email: [email protected]
---
Short History of the Russian Blue cats
Russian Blue cats are an older, naturally occurring breed; unlike Toyger cats, they were not created by humans. Due to the breed's lengthy History, its exact origins are uncertain.
According to The Spruce, Russian Blues are believed to have originated on Archangel (Archangelsk) Island in northern Russia, thus their former moniker of "Archangel cats." Similar to how ancient Egyptians revered tuxedo cats, royals and Russian czars admired Russian Blues.
In the late 1800s, the breed travelled by ship to Great Britain and other parts of Europe, where they competed in the first cat shows in England. Once they arrived in Europe, the breed flourished, particularly in Great Britain and Scandinavia, where exhibiting and breeding cats were popular. Russian Blues first appeared in the United States in the early 1900s, but they did not gain widespread popularity until after World War II.
Tips When Choosing a Russian Blue Cat Breeder or Cattery
Choosing a Russian blue cat breeder or cattery can be an overwhelming experience. There are many things to consider when looking for the best possible kitty for your family. Here are some tips to help you make the right choice:
The first thing that you should do is ask around and talk to other people who have had their Russian Blues. Do they like them? Do they have any complaints about the breeder or cattery?
If you are looking for a kitten, ensure they are spayed or neutered. Kittens are very cute but also tend to be more active and prone to health problems if not fixed.
Always check references before making any purchases. You must find someone reliable and honest so that you know how much money you're spending on your new kitty!
Check out their website and Facebook page to see what kind of people they are—do they seem like they would treat your cat well? The more reputable breeders will always have a website with lots of information about them and their cats.
Are Russian Blue Cat Hypoallergenic?
Russian Blue cats are medium-sized felines with gentle, affectionate dispositions. They have extremely soft coats and a sophisticated appearance, but are they hypoallergenic? Yes, technically speaking; Russian Blue cats are hypoallergenic. However, this does not always imply that they are the solution to your allergy problems.
Conclusion
In the end, finding a breeder to sell you a pet kitten is like looking for any other piece of pet merchandise. Research the company or breeder before contacting them (or making your visit). Ask questions about their stock and what they offer to their customers. Make sure that you are prepared for the dedication, care, and time that an animal will require of you.
If you want to find other cat breeders in Ontario, we've got you covered!
Cat Breeders in Ontario, Canada
Image Credits:
https://depositphotos.com/92004002/stock-photo-russian-blue-cat-stare-out.html